From left RDPI Chief Operation Officer, Helen Nograles, RD Corporation Vice Chairman Ritche Rivera, DA5 CEO & President Raymond Babst, DA5 Vice President for Business Development Edward Estacion, DA5 Compliance Manager, Atty. Mary Rose Rebadulla
Direct Agent 5, Inc. (DA5), an authorized agent of Western Union®, is proud to announce its collaboration with RD Pawnshop Inc., a company engaged in pawning, cash padala, e-loading, NSO/PSA payments, insurance and bills payment.
"DA5 is proud to collaborate with RD Pawnshop in expanding the Western Union service network to around one thousand five hundred RD Pawnshop branches nationwide by year end. Both companies are excited to offer this service to more Filipino families who are recipients of OFW remittances. Our goal is to provide fast, reliable and convenient money transfer service to meet the needs of people across the country." DA5 CEO & President Raymond A. Babst notes the main goal of their partnership. With this collaboration, DA5 will have a combined network of more than two thousand five hundred company-owned and partner locations servicing the Filipino OFWs nationwide.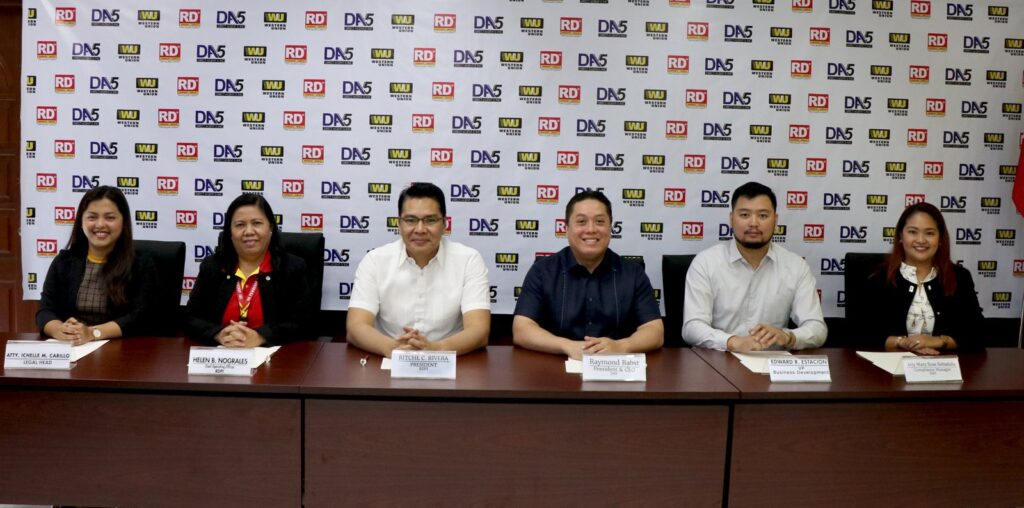 In adherence to a paramount core value of providing outstanding service guided by Christian principles, President of RDPI Mr. Ritche C. Rivera has this message for both RDPI and DA5, "Brethren we are just stewards of all the material gain and wealth, let us give to God all the credits".
The earth is the LORD's, and the fullness thereof; the world, and they that dwell therein.–
Psalm 24:1 KJV