Tracing back its roots in 2006, Direct Agent 5, Inc. (DA5) has since mastered the money remittance business. It has provided services that made an impact on the growth of the remittance industry in the Philippines. With over two thousand five hundred locations spanning the country, making valuable services available to merchant partners, and transacting $500 Million annually, DA5 has reached a notable feat, thus establishing its place in the industry. Behind all these, the company stays true to its promise of providing quality services and safe and secure transactions for every customer. Obtaining government-issued licenses and passing numerous compliance and audit protocols are proof of the steadfast commitment of DA5 to regulatory compliance.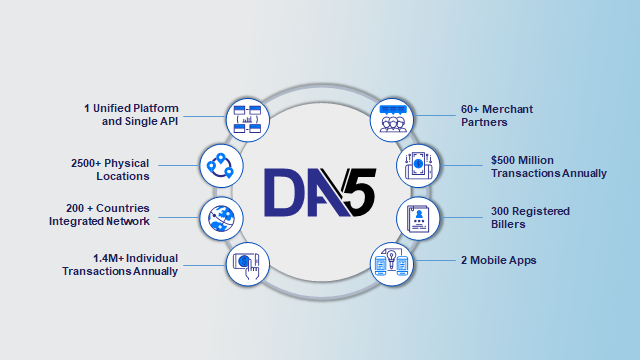 The pandemic affected DA5 like most companies globally; it did not deter the company but instead fueled its pivot to innovation towards a relatively new technology — the Blockchain. With Blockchain technology, secure transactions can be achieved as it creates a data structure with inherent security features that can guarantee the integrity of transactions. A careful study of these ideas and concepts and significant effort and resources streamlines how DA5 will do business within the DA5 ecosystem.
To achieve this, DA5 has partnered with Surge Mobile Access paving the way for the creation of the Surge Pay App, its hybrid digital wallet — designed to ride the wave of adoption in Blockchain by offering innovative solutions and services to address financial inclusion. The app differentiates itself from the rest by being designed with blockchain technology at its core — thereby providing the capability to claim services and products as genuinely innovative and gain a first-mover advantage.
All stakeholders can experience the benefits of this technology — transparency, seamless transactions, and cost-efficiency through DA5. This move sets to open a world of unparalleled excitement and opportunities.
Follow DA5 social media for more updates.